Designer Pet Boutique Products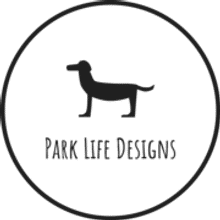 All About Dogs & Cats is proud to carry Park Life Designs in Springfield, Missouri. Park Life Design's ""Rio"" Pattern Pet Collection is a decorative, designer dish patterned with a sophisticated terrazzo pattern finish. Each premium-quality pet bowl is crafted from heavyweight, FDA-approved ceramic.
Perfect for pet lovers, the ""Rio"" treat jar is a splendid storage solution, whether storing Fido's favorite food or hiding human treats. Made for eager eaters, this fashionable mat keeps food contained and water splatters off the floor A unique, brilliantly-colored exterior makes meals fun!
Come visit All About Dogs & Cats in Springfield, MO, "the superstore that loves your pet more".