We create products and experiences that celebrate dogs.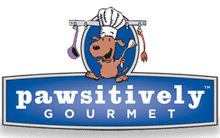 All About Dogs & Cats is proud to carry Pawsitively Gourmet in Springfield, Missouri. In December of 2001, we decided to combine our love of baking with our love for dogs. The result was Pawsitively Gourmet, where you will find the most creative selection of doggie bakery treats available. Just like when we started, each cookie is baked and hand-decorated with care. At Pawsitively Gourmet we believe that every dog deserves the best.
Products
Lil Narwhal
Love is Love Bulk 6 inch bone-
Barkley's Llamas
Football - 20 Ct Case
Scottie Dog - 20 Ct Case
Celebration Cakes - 20 Ct Case
Come visit All About Dogs & Cats in Springfield, MO, "the superstore that loves your pet more".