At Plato, we make real treats for dogs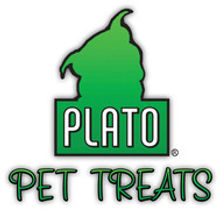 All About Dogs & Cats is proud to carry Plato® Pet Treats in Springfield, Missouri. We control every step of every treat's journey and we know everyone in our food chain. Our treats are made in small batches and slow-roasted in our custom ovens in the heart of California. Added sugars, fillers and artificial additives are never part of our process.
Because we pride ourselves on quality, and that's our philosophy.
Dog Treats
Dog Treats: Real Strips, Thinker Sticks, Small Bites, Single Ingredient Fish.
Come visit All About Dogs & Cats in Springfield, MO, "the superstore that loves your pet more".