Share Some Joy Everyday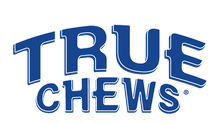 All About Dogs & Cats is proud to carry True Chews in Springfield, Missouri. It's that special journey with your furry friend that inspired us to create True Chews® dog treats more than 10 years ago. Back then, we were determined to create a premium pet treat worthy of your loved one. And as pet parents ourselves, we were committed to making simple, delectable treats that were both wholesome and 100% natural.
Come visit All About Dogs & Cats in Springfield, MO, "the superstore that loves your pet more".